About
Worlds Elsewhere Theatre Company was established to help preserve and innovate the institution of theatre by establishing a company of artists: performers, directors, writers, artisans, technical crew and others involved in the creative process who will continue to create through the difficult times of the COVID-19 pandemic and beyond.
We believe in the power of theatre to bring strength and comfort in times of distress, and to act as a force for social progress. We support the values of social justice, diversity, inclusion and charity. While our founders and majority of our repertory company are U.S based, our support for universal human rights and dignity knows no borders.
Our first production was a fundraising production, which peaked at over 350 simultaneous audience members during the stream, and has subsequently garnered over 7000 views on YouTube. We raised over $5000 for bail and mutual aid funds across the United States.
Worlds Elsewhere is committed to producing at least one show per year with a charitable focus.
Worlds Elsewhere's legal startup costs and the bulk of its second year operations were funded by the generosity of contributors to our Founding Backers.
Work With Us
If you're interested in joining our talented staff, crew, or performer repertory, please take a look at our open postings.
Our Story
In early May of 2020, after two months of quarantine and the announcement of the indefinite closure of New York City's Broadway theatres, video essayist Kyle Kallgren decided that he had had enough. Honestly, he'd missed participating in theatre for a long while, but this assault on one of his (and the world's) most beloved institutions was a breaking point.
He put out a call to see who among his friends would be interested in putting on some kind of virtual show. Two standouts among his respondents were David Kowarsky and Ilana Greenberg-Sud, who signed on as producers for the first planned project – a version of Alfred Jarry's proto-absurdist _King Ubu, _which they envisioned would serve theatre's long-lived purposes of social commentary and speaking truth to power.
Then, after the murder of George Floyd on May 25th, the world felt a little darker and less stable. Protests, and the reactions thereto, began to escalate in intensity and dominate what news that was not about COVID-19. This team, having taken on the name Worlds Elsewhere Theatre Company, realized that they needed to emphasize different goals of theatre – to bring people together, and drive them towards a better world.
Immediately, they pivoted to produce Shakespeare's A Midsummer Night's Dream, something a bit more uplifting and accessible, on Midsummer, specifically as a fundraiser for bail and mutual aid funds supporting the protestors and communities most affected by police violence.
With just three weeks of lead time, they successfully staged a production that peaked at over 300 simultaneous viewers, and collected over $5,000 for the cause.
Just five shows, 12 months, a successful IndieGoGo campaign, and piles of paperwork later… Worlds Elsewhere Theatre Company is:
Nurturing a strong community of artists and those who support them
Incorporated in the state of New York
Able to accept donations as a tax-exempt organization
Preparing a slate of 3-4 mainstage shows a year, one always dedicated to raising funds for charitable organizations that are in line with our values
Testing a workshop program to help authors have their work performed by professionals in a virtual space
Ready for so much more
The Founders
Ilana Greenberg-Sud, Co-Founder and Director of Theatre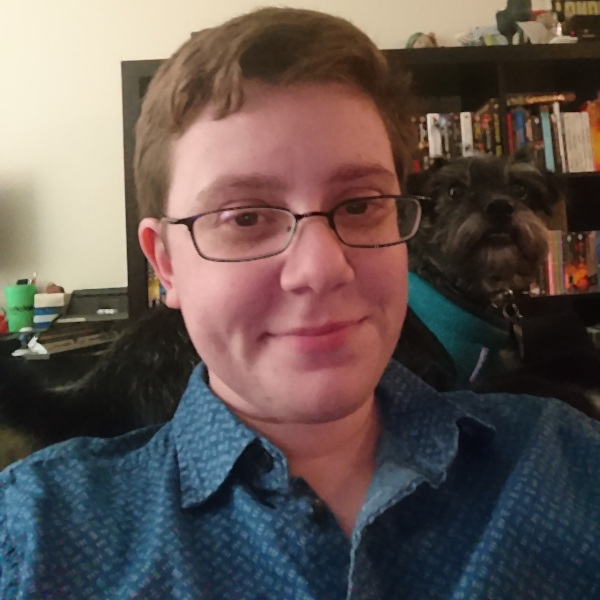 Ilana Greenberg-Sud is a 20-year veteran of theatre, with experience in front-of-house operations, backstage coordination, and everywhere in between. An early milestone was serving as both director and producer of The Vagina Monologues at University of Maryland, College Park, for three years. This also served as a formative experience of the potential for the intersection of theatre and charitable work. Additionally, she/they has over a decade of leadership and online community management experience for many fan-driven organizations and events, including DragonCon, Fandom Grammar, and J/D Ficathon.
As Director of Theatre, Ilana is the primary architect and defender of the company's artistic vision. She/they is responsible for ensuring consistency and quality of the theatrical productions themselves, and that all the shows and charities chosen by Worlds Elsewhere support our values of diversity, equity, inclusion, and social justice.
Outside of theatre, Ilana has a strong passion for social justice, including anti-war protests while in school and campaigning for workers' rights in her beloved Seattle. What little free time she has left is generally spent writing, which has led to a 300+ story count on Archive of Our Own and publication in both original fiction and fanfiction zines. Ilana is currently on social media hiatus, but can be found on Twitter at @melaynebakes, where she/they can be seen yelling about politics, queer and Jewish issues, and representation in media, as well as being a Giant Nerd.
Kyle Kallgren, Co-Founder,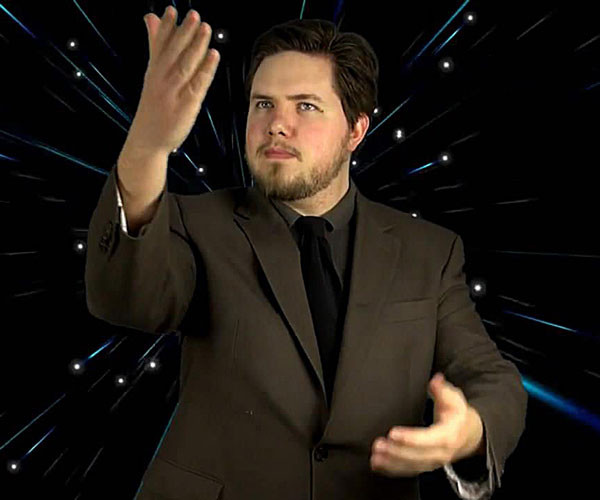 Kyle Kallgren has been producing video essays regularly on YouTube, both independently and as part of larger creative collaborative groups, for over 10 years. While his primary focus has been film criticism, no media whether printed, audio, video or interactive can escape his bailiwick. If you can analyze it, he probably has. His main channel, Brows Held High, has over 75,000 subscribers, and his work has been featured in yearly lists of best video essays from 2016 thru 2021 compiled by Sight and Sound, the magazine of the British Film Institute.
As Director of Digital, Kyle is tasked with navigating Worlds Elsewhere through the digital landscape, growing our platform and following. He supervises our public facing communications, including social media outreach, as well as the technical aspects of our streaming.
Kyle obtained a B.A. in Theatre from University of Maryland in 2010, and an M.A. Film and Video Production from American University in 2013. He was once quoted as saying, "If someone were to make a film called The Life of Kyle Kallgren, I would play Annoyed Dutch Man in Movie Theater #3."
David Kowarsky, Co-Founder, and President Emeritus of the Board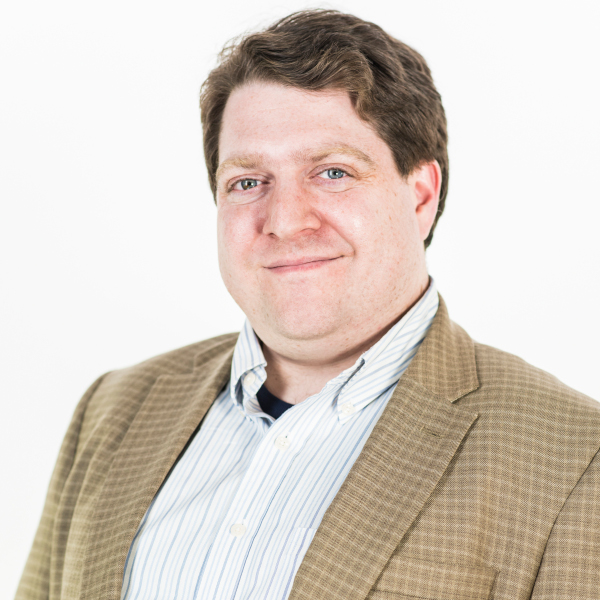 David Kowarsky has over 15 years of experience in the world of internet video. In 2008, he was on the launch team for Reuters Insider, Thomson Reuters' first subscription-based financial news video offering. As the first non-founder employee of Grovo Learning in 2010, he established, maintained, and evolved the video production standards for which Grovo's content team became known throughout the corporate training space. In 2018, market leader Cornerstone OnDemand acquired Grovo and made them the center of their studios division, where David continues to supervise the production of world-class learning content.
For our first two years, David worked hard to help build the Worlds Elsewhere Theatre Company in its earliest stages of development. His contributions were numerous, and we thank him for his service to the board and leadership. David formally stepped down from the board at the end of 2022, but remains a valued part of the Worlds Elsewhere community.