Past Productions
2021 Performances
---
Streamed on July 10th on YouTube, join Repertory members and newcomers as they sing, dance, monologue, and more, in a celebration of summer, renewal, and the work we still must do.
---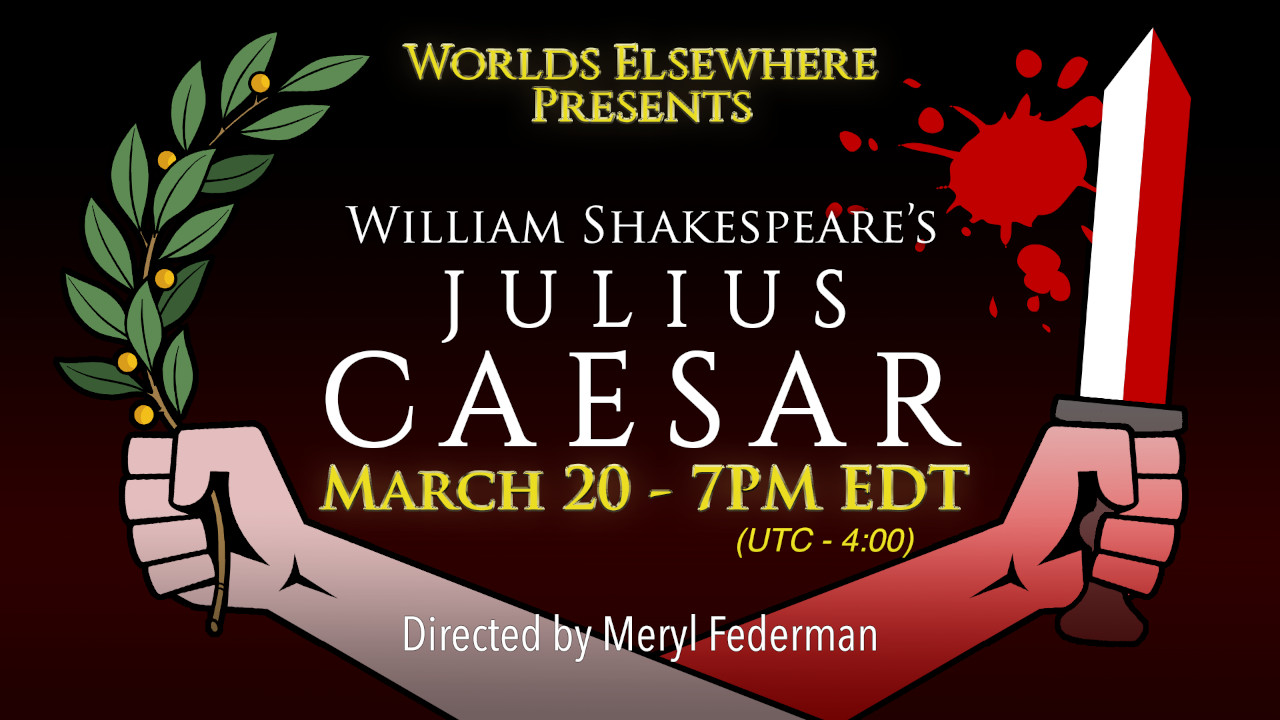 Program • Youtube Video-on-Demand
Friends, Romans, Netizens, lend us your ears!
It is a time of turbulence in Rome as Caesar is celebrating his victory over rival Pompey. Many are thrilled but some remain more skeptical of Caesar's consolidation of power. How are the interests of Rome best served?
Director Meryl Federman leads Worlds Elsewhere theatre company in William Shakespeare's Julius Caesar. Genderblind casting and "timeless" styling prompt us to take a fresh look at the responsibilities of those who hold power in a society.
2020 Performances
---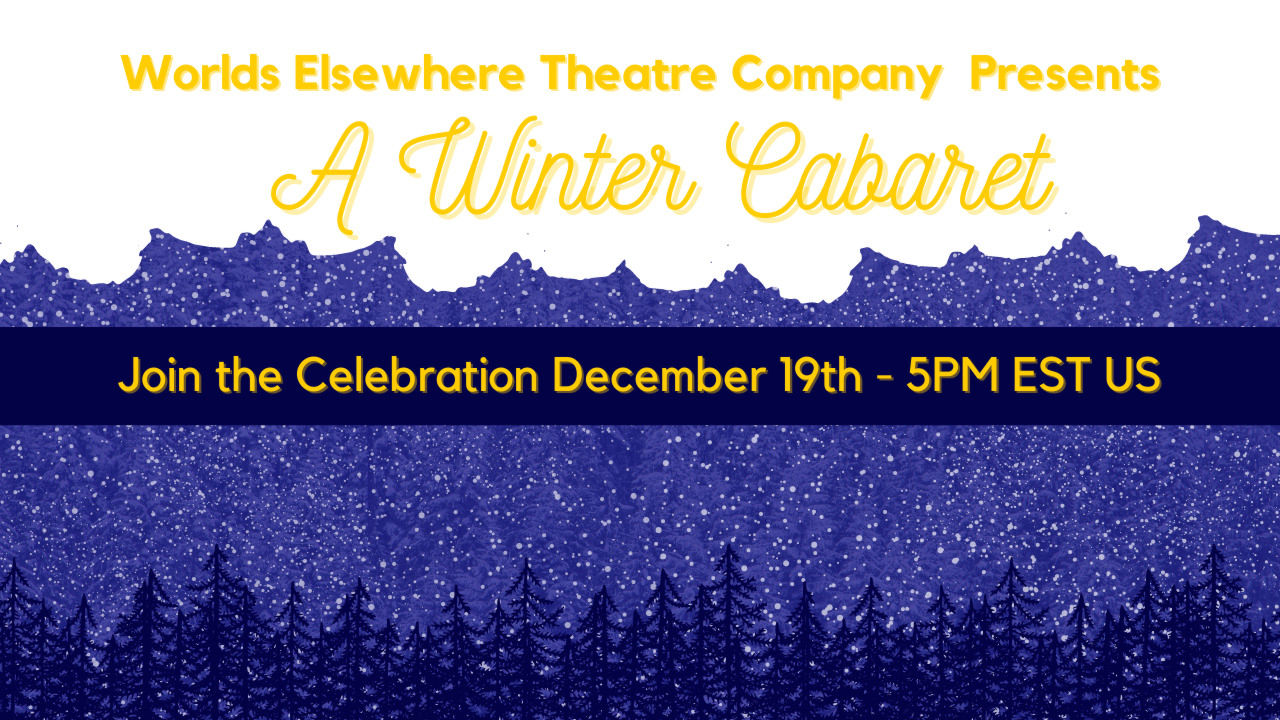 Program • Youtube Video-on-Demand
Join the talented ensemble of Worlds Elsewhere as they sing, dance, monologue and more as a celebration for making it through a very long and difficult year.
---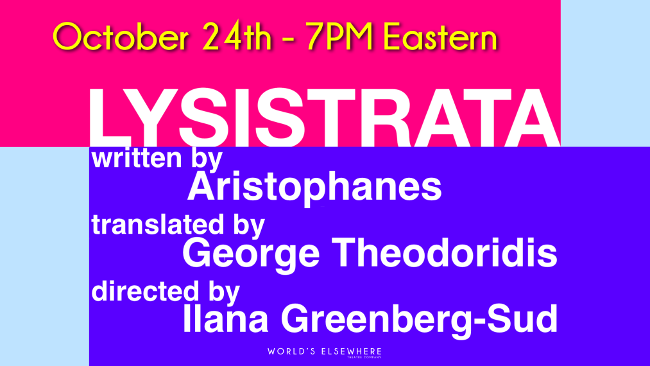 Program • Announcement Video • Youtube Video-on-Demand
Worlds Elsewhere Theatre Company Presents: Lysistrata by Aristophanes, Translated by George Theodoridis, Directed By Ilana Greenberg-Sud.
The Greek city-states are at war, but Lysistrata, a woman of Athens, thinks the war is wasteful and stupid, and wants it to end. But her wants are no mere idle musing! She has a plan to make the men in power listen, but she can't do it alone.
In a socially distant, modern-dress presentation of Aristophanes' classic comedy, translated to the vernacular by George Theodoridis and edited by Ilana Greenberg-Sud, we'll learn just how much has and has not changed since the days of Ancient Greece.
---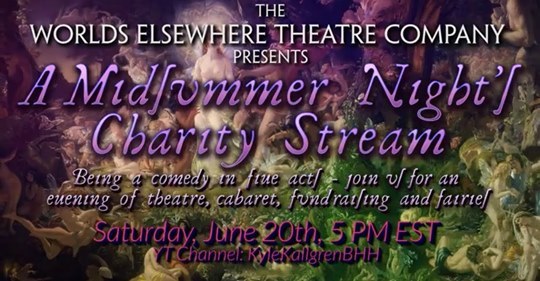 Program • Announcement Video • Youtube Video-on-Demand
On Jun 20th, 2020, In support of Black Lives Matter, #8toAbolish, and community bail funds across the country, the Worlds Elsewhere Theatre Company hosted a charity drive as its first production—a full live-streamed performance of William Shakespeare's comic masterpiece A Midsummer Night's Dream.