Worlds Elsewhere Theatre Company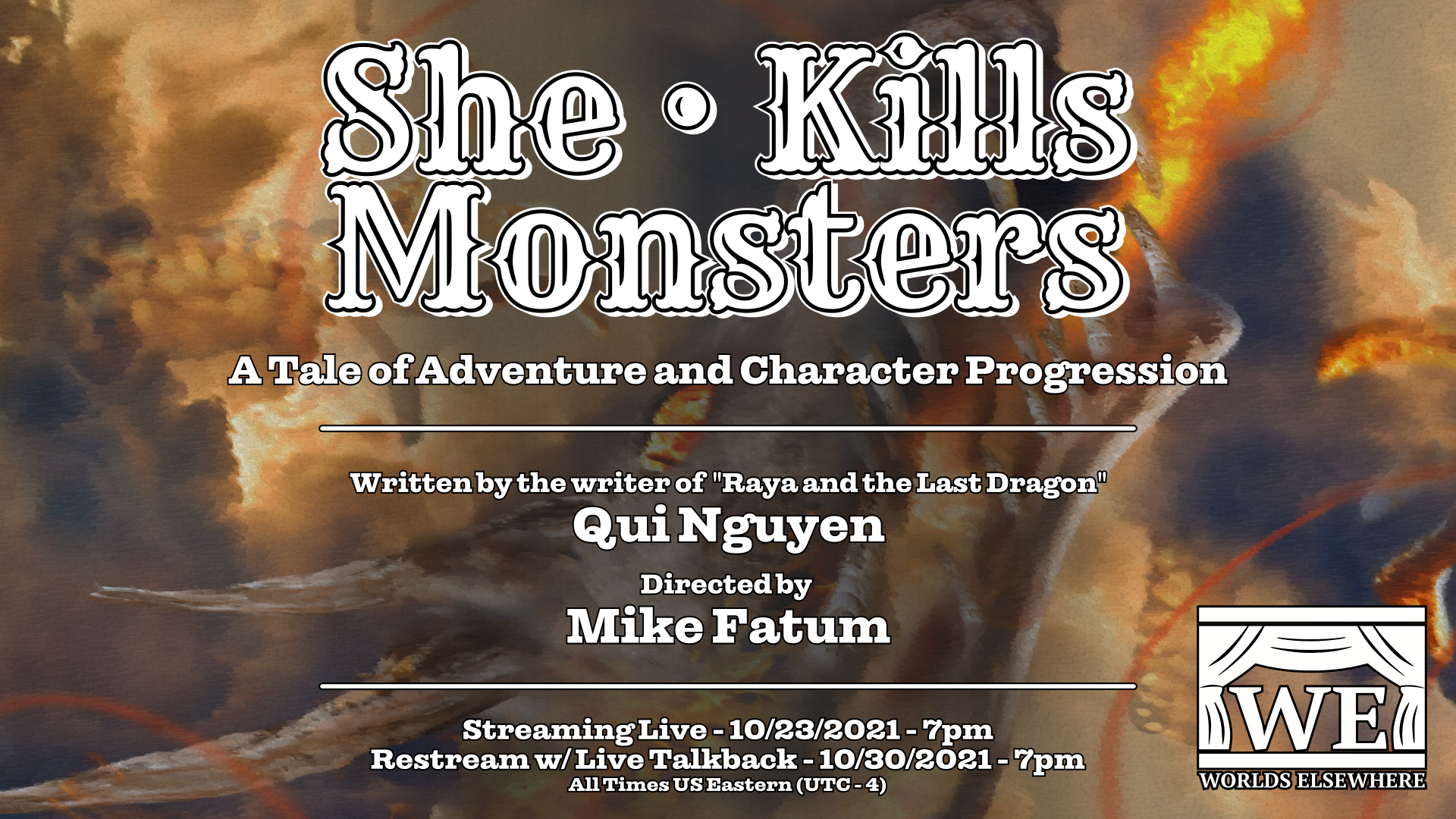 Date: (US Eastern Time)
Restream: (US Eastern Time)
Directed by Mike Fatum, Worlds Elsewhere Theatre Company is proud to announce our Fall 2021 Charity Stream, benefitting Trans Lifeline and Mermaids UK – two charities aimed at providing trans peer support and community care.
She Kills Monsters is a comedic romp into the world of fantasy role-playing games. In this high-octane dramatic comedy laden with homicidal fairies, nasty ogres, and 90s pop culture, acclaimed playwright Qui Nguyen ("Raya and the Last Dragon") offers a heart-pounding homage to the geek and warrior within us all.
Support Us
Check out our Support Us page for information on how you can help Worlds Elsewhere!
WETC Supports BLM and Black Artists
Since Juneteenth 2021, Worlds Elsewhere has maintained a list of theatres and theatre organizations in the USA that bring Black stories to the stage, told by Black playwrights, performed by Black artists.
Keep in Touch
Worlds Elsewhere is actively seeking new productions written for the Socially Distant era of theatre. Watch this space, follow us on Facebook, Twitter, and Instagram, subscribe to us on Youtube, and sign up for our newsletter for more information about all our upcoming mainstage productions and events!