Worlds Elsewhere Theatre Company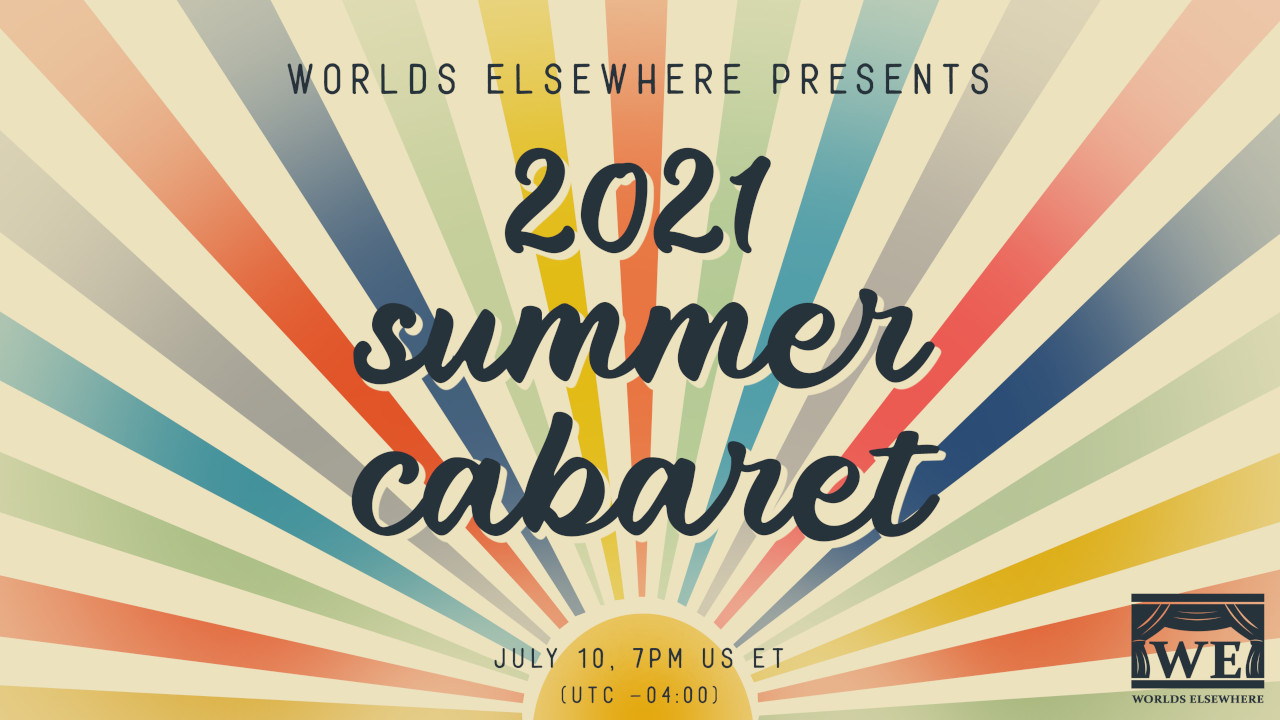 Program • **Youtube Stream • **
Streaming on July 10th at 7PM US ET on YouTube, join Repertory members and newcomers as they sing, dance, monologue, and more, in a celebration of summer, renewal, and the work we still must do.
Donate to support future works like this on Paypal!
Support Us
Check out our Support Us page for information on how you can help Worlds Elsewhere!
WETC Supports BLM and Black Artists
Since Juneteenth 2021, Worlds Elsewhere has maintained a list of theatres and theatre organizations in the USA that bring Black stories to the stage, told by Black playwrights, performed by Black artists.
Keep in Touch
Worlds Elsewhere is actively seeking new productions written for the Socially Distant era of theatre. Watch this space, follow us on Facebook, Twitter, and Instagram, subscribe to us on Youtube, and sign up for our newsletter for more information about all our upcoming mainstage productions and events!