Worlds Elsewhere Theatre Company
Featured Production
William Shakespeare's Coriolanus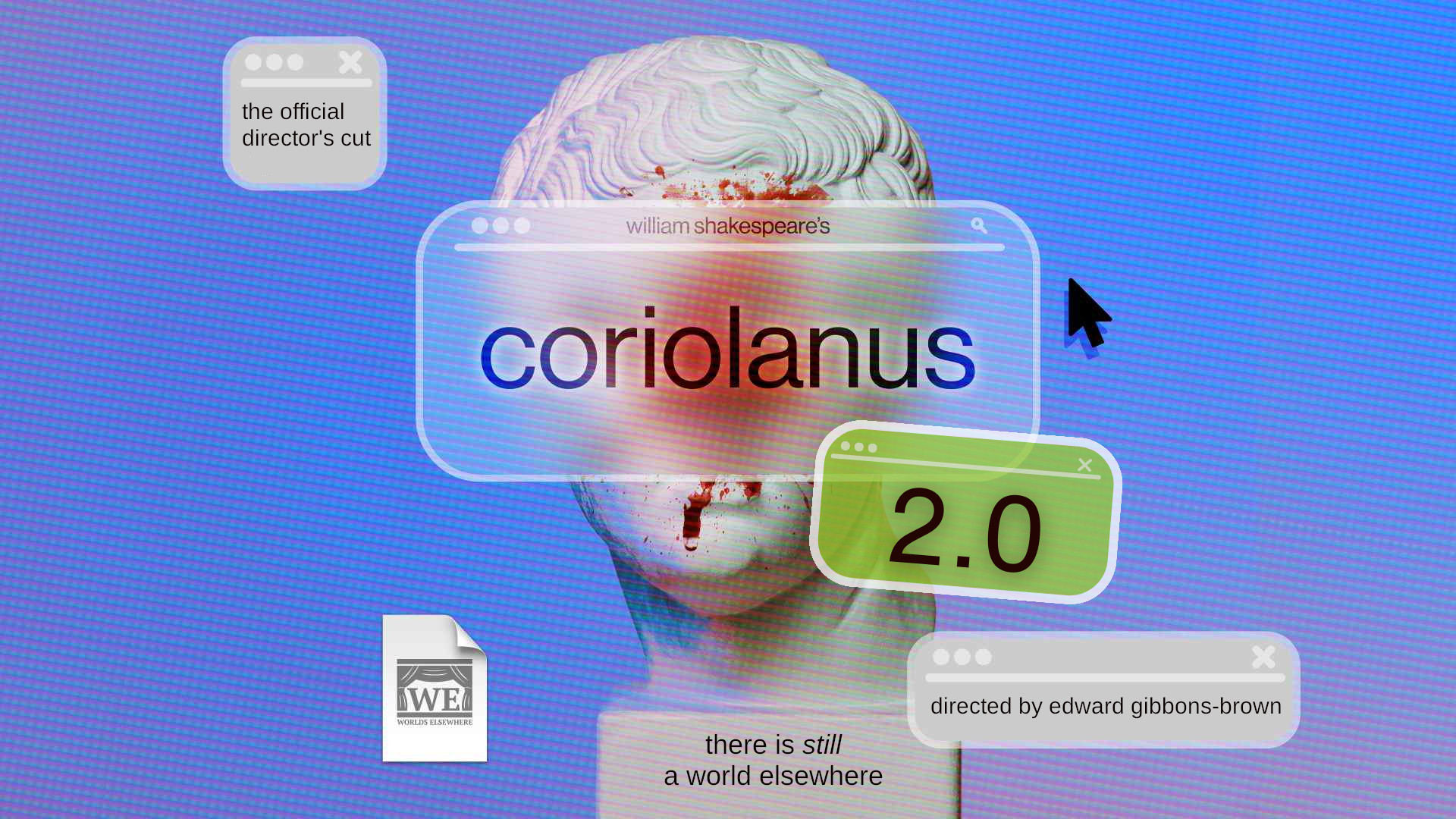 View the Program ✦ Watch on Youtube ✦ Watch on Twitch ✦ Premiered
A tech-fabulous take on Shakespeare's Coriolanus, Director Edward Gibbons-Brown brings us a rendition relating to our current times, both politically and technologically. This under-appreciated story of class division, economic oppression, mass communication, and political vengeance has never been more timely.
The arrogant general Caius Martius, called "Coriolanus" for his victories in war, pursues his political ambitions in a Rome wrestling with its identity in the midst of a popular uprising. However, his pride, rage, and disdain for the lower social class play into the hands of his political rivals…
---
Native Lands Acknowledgement
---
More public announcements and resources can be found on our Resources page.
---
Keep in Touch
Worlds Elsewhere is actively seeking new productions written for the Socially Distant era of theatre. Watch this space, follow us on Facebook, and Instagram, subscribe to us on Youtube, and sign up for our newsletter for more information about all our upcoming mainstage productions and events!