Worlds Elsewhere Theatre Company
Worlds Elsewhere Theatre Company is Back!
Worlds Elsewhere Theatre Company is proud to announce that we will be coming out of hiatus for the 2023 Season! We have exciting plans, and lots to look forward to in the works, and we need your support.
---
Other News and Resources
Happy Pride 2022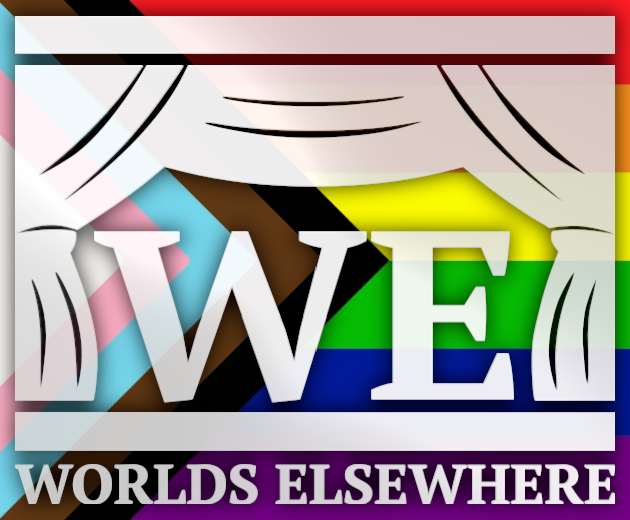 With all respect and admiration to the rulebreakers, rebels, and heroes who have fought for LGBTQIA+ people the world over in the past, present, and in our future–
With love, support, and action in defense of the scared and hurt members of the queer community the world over–
Happy Pride, from all of us at Worlds Elsewhere Theatre Company.
---
Women in American Theatre (2022)
Theatre history is full of women, including times and places when they were either completely banned from it or were the only ones allowed to make it. All this history influences American Theatre, as well as the cultures and histories of every woman who struts her hour upon the stage (or behind the curtain).
For Women's History Month 2022, we have collected seven female theatremakers we think you should know about. Essays about them can be found here, as well as on our social media pages.
---
Amercan Theatre's Black History (2022)
As part of our efforts to create a theatre that is also a force for social justice, WETC has dedicated February 2022 to give the spotlight to the Native theatre artists of the modern age and the works they have created, and intends to continue this tradition for future Native American Heritage Months.
---
Native Lands Acknowledgement
---
More public announcements and resources can be found on our Resources page.
---
Keep in Touch
Worlds Elsewhere is actively seeking new productions written for the Socially Distant era of theatre. Watch this space, follow us on Facebook, Twitter, and Instagram, subscribe to us on Youtube, and sign up for our newsletter for more information about all our upcoming mainstage productions and events!