Worlds Elsewhere Theatre Company
Featured Production
The Roaring Girl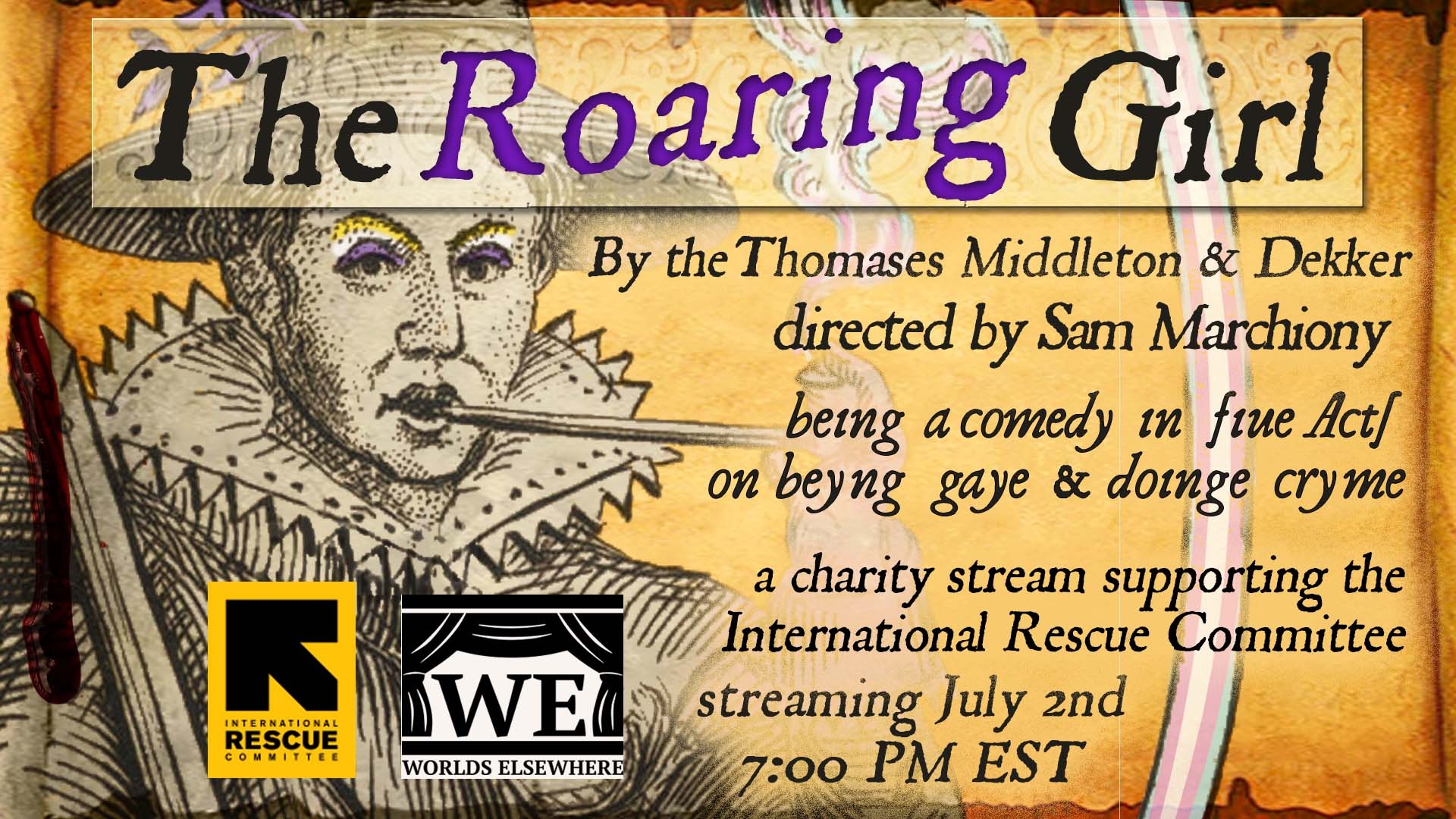 View the Program ✦ Watch the Stream ✦ Donate here! ✦ Premiered
Worlds Elsewhere is proud to present Thomas Dekker and Thomas Middleton's Jacobean comedy of irony based on the life of the norms-defying, cross-dressing 'Roaring Girl' Moll Cutpurse, with director Sam Marchiony adding a modern 'be gay, do crimes' spin.
Roped into a fake courtship by lovers Sebastian and Mary, Moll deals with a spying servant, chaotic youths, law enforcement, and other thieves, holding her own with a wit as sharp as her blade. Elsewhere in the city, the merchant class and their spouses have their own relationship drama, fueled by the advances and schemes of the gallants, including another fake engagement plot. Accusations of cheating abound!
Join us in this merry mockery of gender norms and societal expectations in support of the International Rescue Committee's efforts to help Ukrainian refugees!
---
Company News & Resources
A Valediction, Tolerating Mourning
A letter from founder and Executive Director David Kowarsky, on behalf of the Board of Directors:
Dear Friends, Fans, Collaborators, Supporters and all others who have shared in the experience of Worlds Elsewhere,

In May of 2020, the co-founders of Worlds Elsewhere Theatre Company were, like many others in the US, sheltering in our homes. Our hearts ached as we grieved our losses, both societal and personal due to the COVID-19 Pandemic. As in previous times of plague, theatre as an institution was under siege, and for a time, theatre as we knew it was impossible to enjoy safely.
---
Happy Pride 2022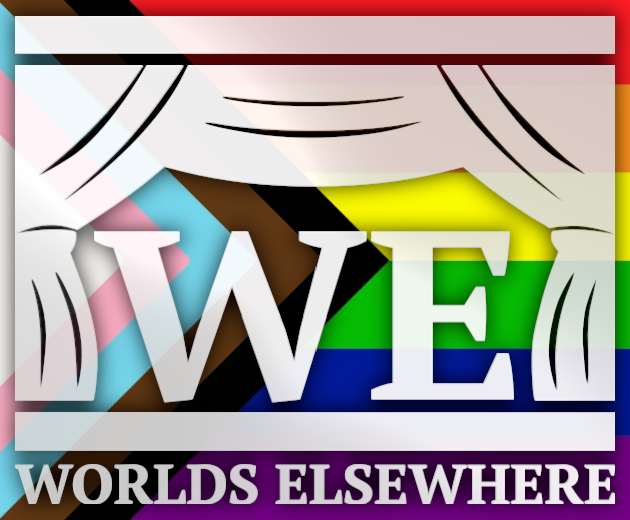 With all respect and admiration to the rulebreakers, rebels, and heroes who have fought for LGBTQIA+ people the world over in the past, present, and in our future–
With love, support, and action in defense of the scared and hurt members of the queer community the world over–
Happy Pride, from all of us at Worlds Elsewhere Theatre Company.
---
Women in American Theatre (2022)
Theatre history is full of women, including times and places when they were either completely banned from it or were the only ones allowed to make it. All this history influences American Theatre, as well as the cultures and histories of every woman who struts her hour upon the stage (or behind the curtain).
For Women's History Month 2022, we have collected seven female theatremakers we think you should know about. Essays about them can be found here, as well as on our social media pages.
---
Amercan Theatre's Black History (2022)
As part of our efforts to create a theatre that is also a force for social justice, WETC has dedicated February 2022 to give the spotlight to the Native theatre artists of the modern age and the works they have created, and intends to continue this tradition for future Native American Heritage Months.
---
Native Lands Acknowledgement
---
Please check our Resources page for additional public resources made available by WETC.
---
Keep in Touch
Worlds Elsewhere is actively seeking new productions written for the Socially Distant era of theatre. Watch this space, follow us on Facebook, Twitter, and Instagram, subscribe to us on Youtube, and sign up for our newsletter for more information about all our upcoming mainstage productions and events!