Worlds Elsewhere Theatre Company
Featured Production
William Shakespeare's Love's Labour's Lost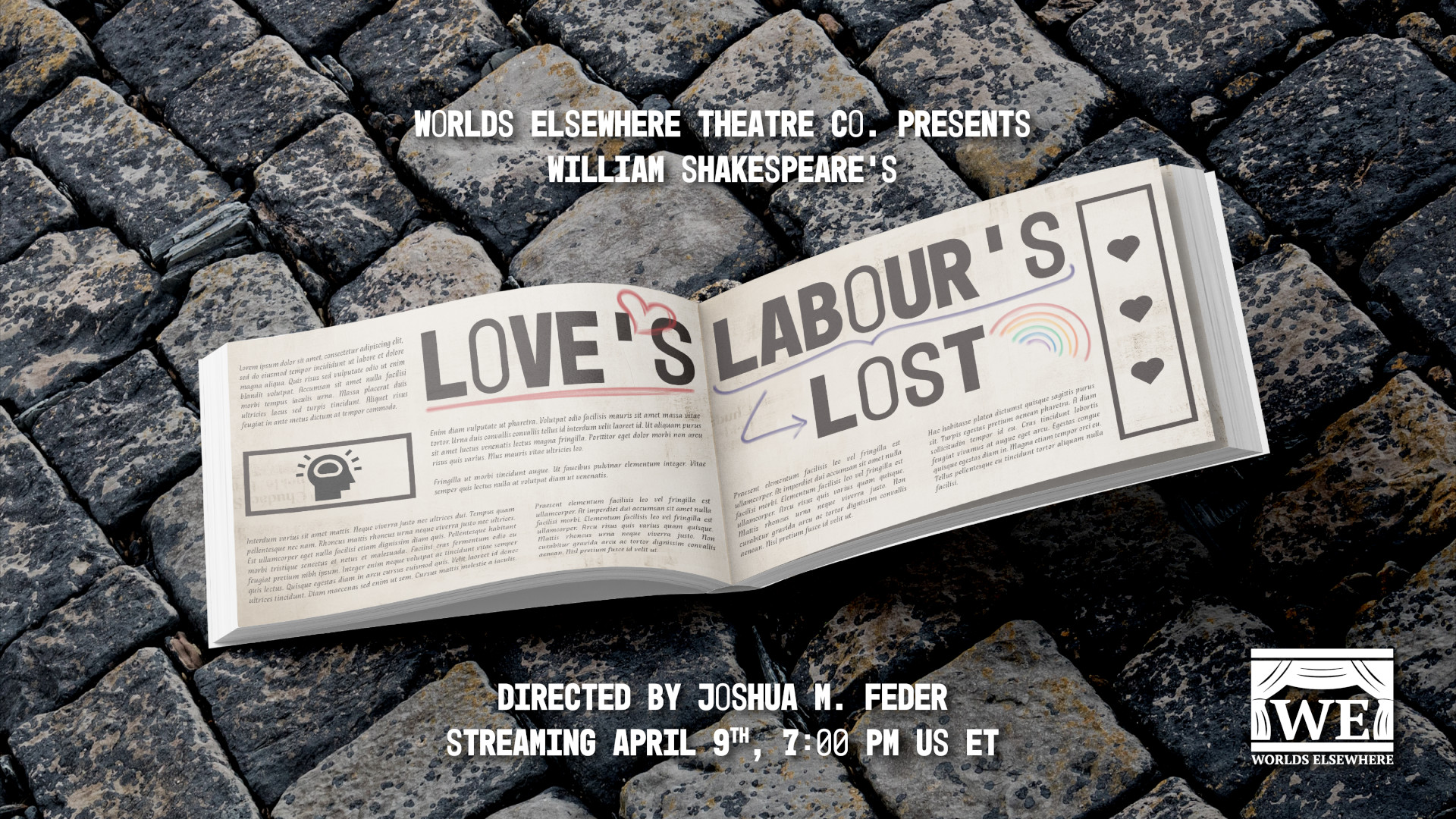 View the Program ✦ Watch the Stream ✦ Premiered
"Navarre shall be the wonder of the world;
Our court shall be a little Academe."
So begins William Shakespeare's Love's Labour's Lost, a play where words, learning, and intellect are valued above all else. The King and Lords of Navarre have sworn to study, swearing off love and contact with the outside world; this oath is soon complicated by the arriving Princess of France and her entourage.
A battle of wits, words, and politics fills this love story that takes us on unexpected twists and turns in this play that is not quite the comedy it seems to be. Director Joshua M. Feder leads this contemporary virtual production that explores the joys and challenges of these romances, friendships, and scholarly values.
---
Company News & Resources
---
---
---
---
Please check our Resources page for additional public resources made available by WETC.
---
Keep in Touch
Worlds Elsewhere is actively seeking new productions written for the Socially Distant era of theatre. Watch this space, follow us on Facebook, Twitter, and Instagram, subscribe to us on Youtube, and sign up for our newsletter for more information about all our upcoming mainstage productions and events!