Women in American Theatre
Theatre history is full of women, including times and places when they were either completely banned from it or were the only ones allowed to make it. All this history influences American Theatre, as well as the cultures and histories of every woman who struts her hour upon the stage (or behind the curtain).
For Women's History Month 2022, we have collected seven female theatremakers we think you should know about. Essays about them can be found here, as well as on our social media pages.
This list may be updated in the future, so if there's someone in particular you'd like to see, or other questions or comments about this initiative, we encourage you to email us at diversity-equity@worlds-elsewhere.com
Playbill's Interactive Timeline of Women's History in Theatre (the last 100 years; posted 2021)
2022 Spotlights
3/1: Announcement
WETC is celebrating Women's History Month in style: with a list of women who have contributed to American theatre. Posts will go up on Tuesdays and Thursdays throughout the month, so watch this space!
3/3: Lorraine Hansberry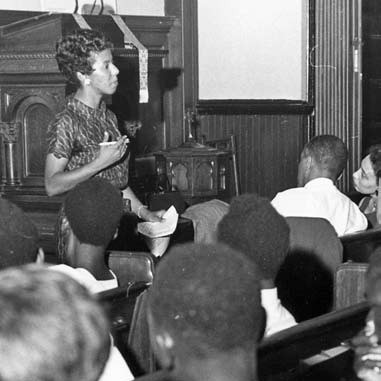 The first Black female playwright to be performed on Broadway, Lorraine Hansberry (1930-1965) is a legend. She wrote about the lives of Black people, especially women; she is probably best known for A Raisin in the Sun, highlighting Black Americans' struggles with segregation in Chicago, but that is only the beginning of her work.
Hansberry firmly believed that the liberation of Africa from white colonization and the end of segregation in the US must go hand in hand, and wrote for the Black newspaper Freedom, founded by Paul Robeson (one of last month's spotlights). She also worked on scripts while at the magazine, including for multiple events performed at by Robeson and other Black Rights performers/activists of the day. Hansberry split her attention between American problems of bigotry and global ones; she was a voice for including women in conflicts for freedom, against both colonialism abroad and white supremacy at home.
Hansberry was a closeted lesbian, and married a male collaboration partner, whom she continued to work with after their divorce. She wrote in her journals about her sexuality, but only spoke in public about the topic in broad terms, as part of the larger oppression of minoritized groups. On her death, her ex-husband donated her papers to the New York Public Library, restricting them for 50 years, and especially separating out the writings about her sexuality in a clear attempt to bury them; in 2013, her daughter released all the material to scholars.
While the list of Hansberry's work is comparatively short (she died of pancreatic cancer at the age of 34) her influence is wide; through her works still being read and performed today, the work published posthumously, and the many amazing artists and activists who took her work and life as inspiration. Her papers at the NYPL.
Photograph by unknown author, used under Public Domain.
3/8: Elisabeth Bergner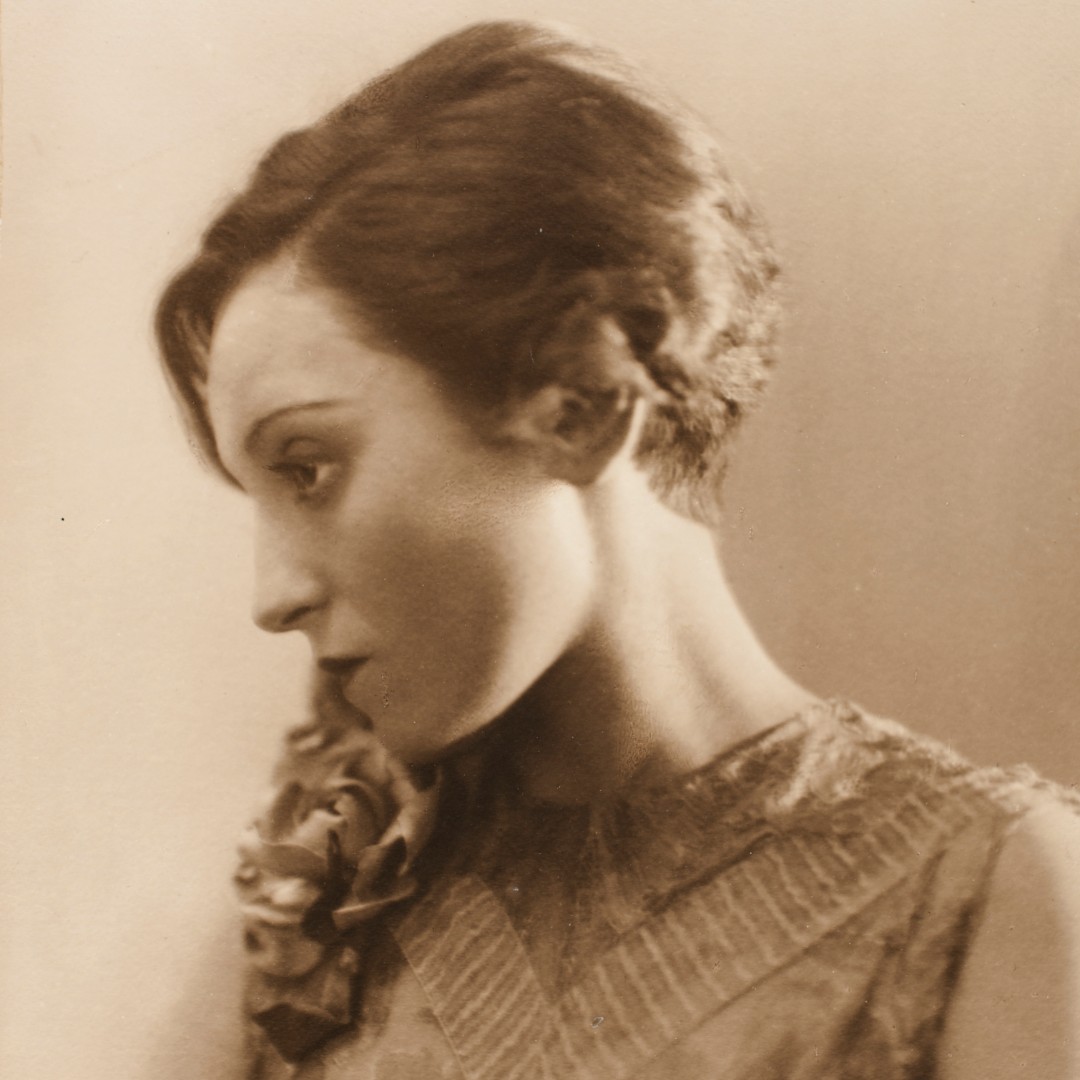 Elisabeth Bergner (1897-1986) was an Austrian-Jewish actress, who toured central Europe before fleeing to England due to the rise of the Nazi party in Germany. Known for her work on both stage and screen, Bergner returned to perform in Europe, and even Israel, after the war.
Bergner was born into a secular Jewish family, and began performing in her mid-teens, she toured Austria and Germany with a Shakespearean company. In 1933, seeing the tide turning, she fled Berlin for London with another Jewish-born artist, director Paul Czinner, whom she later married. She continued to perform in London, including in J.M. Barrie's last play, "The Boy David", which he had written for her. She also starred in the film "Catherine the Great", directed by her husband, which was banned in Germany due to the Nazi party's racist policies.
She also starred in the first "talkie" film of Shakespeare's "As You Like It" (and the first Shakespeare "talkie" to be filmed in England at all), alongside Laurence Olivier. Unfortunately, critics panned the film and her performance, in part due to her Austrian accent. She returned to stage work, working through the war.
She returned to Germany in the mid-'50s to work on both stage and screen. She was awarded the Cross of Merit for Science and Art by Austria in 1980, just topping off the many awards she had won over the years for individual roles.
Her resilience during hardship, and her ability to create art throughout it, make her an excellent role model for artists and performers living in uncertain times.
Bergner in the Shalvi/Hyman Encyclopedia of Jewish Women.
Photograph by Wanda von Debschitz-Kunowski, used under CC BY-SA 4.0.
3/15: Anna May Wong (Wong Liu-tsong)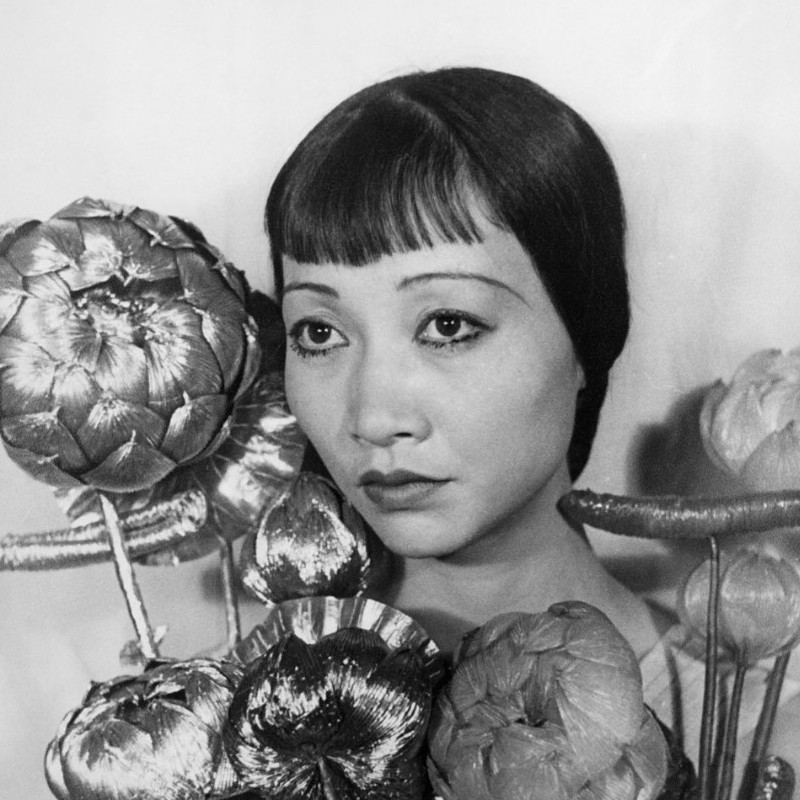 Anna May Wong (Wong Liu-tsong) (1905-1961) is one of those people whose life was filled with firsts and records. The first Chinese American Hollywood star, as well as the first Chinese American actress to gain international recognition. Wong's career also included theatre and radio.
Despite being born in America, Wong fought her whole life against racist roles that focused on her "exotic" Asian looks. Hollywood refused to cast her in leading roles especially: anti-miscegenation laws meant it was illegal for two people of different races to kiss onscreen, blocking her from romantic roles, and studios were uninterested in going looking for Asian male leads for her to star against (they would go with two white leads in yellowface instead).
A fashion icon, she was one of the first celebrities to embrace the "flapper" look, specifically to come across as more American. Fed up with increasing racism against mixed-race films and couples in Hollywood, she moved to Europe for a time, which was better, though she was still unable to kiss her male leads. She transitioned almost seamlessly from silent to talking films, and then returned to the US, ironically because American studios were looking for "European" talent.
Her return to the US included work on the stage, including on Broadway. She used her newfound celebrity to speak out on political causes, including the Japanese invasion of Manchuria in 1931, and the ill-treatment of Chinese-Americans in the US. She was at times criticized for taking roles that seemed counter to her political stances, but she argued that the roles gave her the space in the public eye to speak out. Wong may have been a member of the queer community, but it was a dangerous time to be out, so it's hard to tell.
You can find a full list of her film credits, as well as an extensive biography, on her IMDb page.
Photograph by Carl Van Vechten, used under Public Domain.
3/17: Danai Gurira
While known to geeks the world over from her work in The Walking Dead and the MCU, Danai Gurira (1978- ) is known to the theatre world as an award-winning playwright. Her Broadway debut was nominated for a Tony for Best Play, and another was nominated for a Pulitzer. Let's take a look at the other side of this amazing theatremaker's career.
Born in the US, as a child Gurira moved to her family's home country of Zimbabwe after the country declared independence. She grew up and was educated there, and went on to teach acting and playwriting in Zimbabwe, Liberia, and South Africa. Gurira taught, wrote, and acted at the same time, and she has said that she focused on writing plays to improve her acting, to craft the strong, female, Black characters that she wanted to play but just weren't in the material she was generally presented with. One of her best-known plays, "In the Continuum", about two women navigating the world after contracting HIV, was performed on World AIDS Day in 2011, in Zimbabwe and sponsored by the US Embassy.
Gurira eventually returned to the US, and to Broadway in 2009, with August Wilson's "Joe Turner's Come and Gone". In 2015, Gurira's "Eclipsed" came to Broadway, the first play to premiere on Broadway with an all female and black cast and creative team, with Lupita Nyong'o (her later Black Panther co-star) in a lead role. Ever the multitasker, she started working in film in 2007, but continued to write and act for the stage throughout. Gurira was announced as a UN Women Goodwill Ambassador in 2018.
You can find an excellent blurb about Gurira on the UN outreach site, and she has a presence on both Facebook and Twitter.
Photograph by Gage Skidmore, used under CC BY-SA 2.0.
3/22: Helen Hayes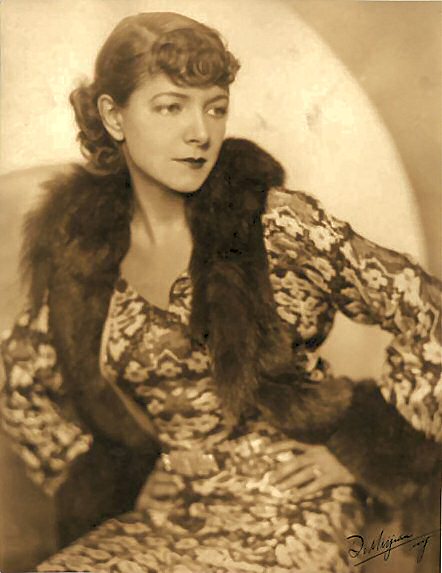 A titan of American theatre, Helen Hayes (1900-1993) is the kind of iconic that means she has theatres and awards named after her, not to mention the impressive body of work that brought her to that pinnacle. Today we're going to focus on the "First Lady of American Theatre", and what made her so significant.
Hayes began performing at the age of five, and she was ten when she appeared in her first film. She danced (sometimes literally) back and forth between screen and stage, but spent most of her time working in theatre, on Broadway, after 1935, though she did continue to make films. Her Broadway contributions include Victoria Regina as her first and a revival of Harvey as her last, when she retired from theatre due to stage dust aggravating her asthma at age 71.
The Fulton Theatre in NYC was named after her in 1955, and the Helen Hayes Award, a Washington DC-area theatre award, has been given since 1983. At time of posting, she is one of sixteen performers to win an EGOT, as well as one of two to also nab the Triple Crown of Acting; the only other person to have accomplished both is Rita Moreno, who will someday get a full essay herself.
The Helen Hayes Award Site contains more information about her, as does the Helen Hayes Hospital, which she supported for years and was renamed after her in 1974 in thanks
Photograph by John de Mirjian, used under Public Domain.
3/24: Christine Jorgensen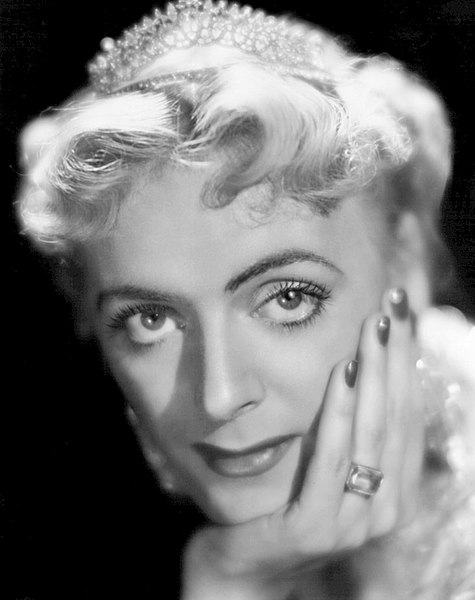 One of the first out trans women in US history, Christine Jorgensen (1926-1989) is significant to both the LGBTQ+ and theatre communities. An advocate and performer, Jorgensen put up with hell (and nosy reporters) to live the life she wanted, with no apologies.
Jorgensen transitioned in the 1950s, after having fought in WWII, so a lot of the press around her focused on that, as well as the newness (and, to some, the "danger") of her existence; however, it is important to note that the procedures and medical treatments Jorgensen underwent as part of her transition had previously been performed by German doctors in the late '20s and early '30s, before the Institut für Sexualwissenschaft and its archives were destroyed by the Nazis. Even so, Jorgensen's out-ness was new, exciting, and terrifying to a lot of people, and while she'd planned to settle into a quiet life, the press and the public wouldn't leave her alone, so she responded.
She published an autobiography, which included her experiences and feelings as a trans woman, presenting her side of the story, without the sensationalism. She spoke on college campuses about her experiences, and became a performer, doing cabarets, summer stock shows, and recordings. One of her most famous club acts included her singing "I Enjoy Being a Girl" while making a quick change into a Wonder Woman costume (before the copyright holders found out, and she switched to her own superheroine character).
A decent (if still dated) article from the BBC can be found here.
Due to the period in which Jorgensen transitioned and was active, there is a lot of archaic language, as well as outright slurs, used in news and media coverage of her, up to and including her current Wikipedia page. We strongly encourage our LGBTQ+ sibs to be careful going out into the wider web to research her, and we love you all. #LGBTQSolidarity
Photograph by Maurice Seymour, used under Public Domain.
3/29: Eartha Kitt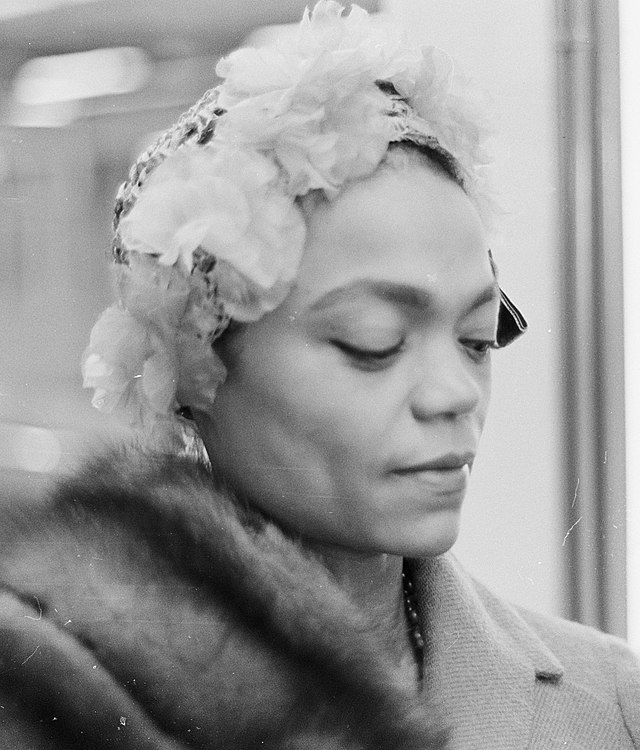 Our last essay is about a true queen: Eartha Kitt (1927-2008). An all-around performer, known for her distinctive voice, graceful movement, and (for a time) political activism. She had a prolific film and television career, but we're going to mostly focus on her stage work.
Kitt began performing in the Katherine Dunham Company, the first Black modern dance company. She also recorded songs; she is probably most famous in that sphere for originating "Santa Baby". Her style was later influenced by the French cabaret-style, one of the places she performed during her exile from the US.
She first appeared on Broadway in 1945; Orson Welles gave her her first starring role in his Dr. Faustus in 1950. She continued to work regularly on both Broadway and elsewhere, and did more TV work, including playing Catwoman in the 1960s Batman, where her dance background was used to great effect.
However, her career took a downturn in 1968 after she expressed anti-Vietnam War sentiments at a White House event. She was targeted for a smear campaign by the CIA, and left the US entirely for a time to work in Europe and Asia.
She worked mostly in England in the mid '70s and early '80s, including performing the anthem "I'm Still Here", first in the show Follies, and then in the one-woman version of the play. She did return to Broadway for a time in the late '70s, and was nominated for a Tony. After largely returning to the US in the '90s, she played the Wicked Witch of the West in a US touring production of the Wizard of Oz, and then played the Fairy Godmother in R&H's Cinderella in its US tour, with intermittent appearances on Broadway in between.
She went back to recordings and voiceover work as she got older, and many younger fans may have been introduced to her body of work through her role as Yzma in The Emperor's New Groove.
Find out more about her amazing life and work on her official website.
Photograph by Hugo van Gelderen, used under CC-0 (Public Domain Dedication).
3/31: Wrap-Up
Thank you for joining us for this jaunt through Women's Theatre history in America. You can find a full wrap-up of everyone we looked at (and social media links) at this link.
These Minoritized History/Heritage Month posts will be an ongoing project for Worlds Elsewhere Theatre Company, so if there's someone you'd like to see us spotlight in the future, go to our website.