American Theatre's Black History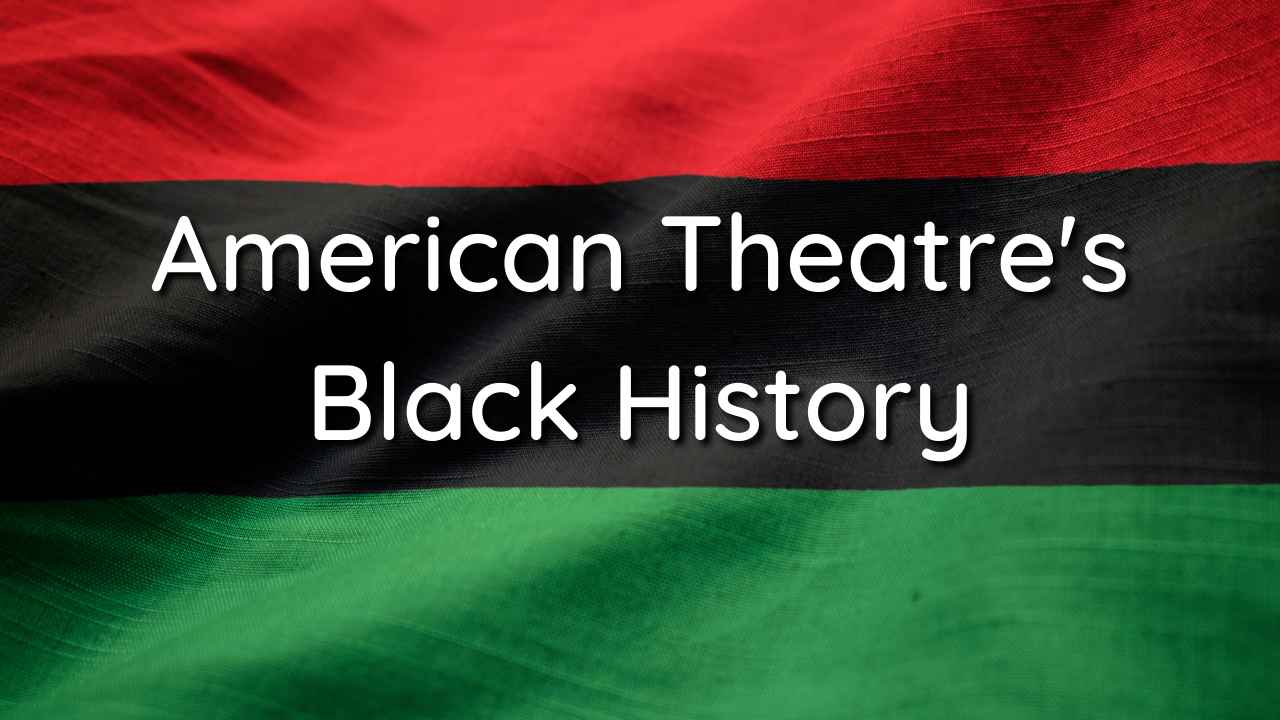 WETC honors the incomparable contributions Black Americans have made to the American (and global) stage. Many genres of music, art, dance, and performance would not exist without the contributions of Black Americans. In recognition of those contributions, and as a reminder to white theatregoers, performers, and theatrical organizations today, that our shared heritage includes these amazing people and organizations.
This list may be updated in the future, so if there's someone in particular you'd like to see, or other questions or comments about this initiative, we encourage you to email us at diversity-equity@worlds-elsewhere.com
WETC's List of Black Theatres & Theatre Organizations (USA)
2022 Spotlights
2/1: Announcement
February is Black History Month, and WETC will be honoring Black Americans by posting just a small selection of the Black theatre-makers and artists who have contributed to American Theatre History. Posts will go up on Tuesdays and Thursdays throughout the month.
2/3: Josephine Baker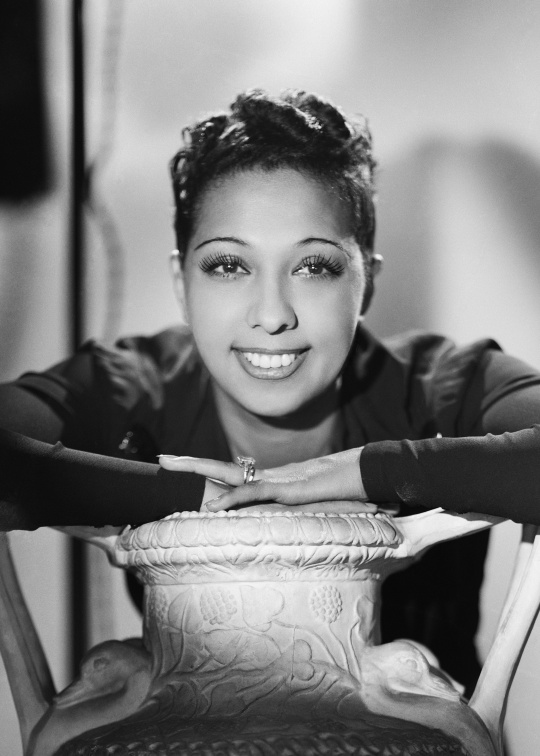 Starting off strong with Josephine Baker (1906-1975): stage entertainer, civil rights activist, and member of the French Resistance during WWII. An integral part of the Harlem Renaissance before moving to France, Baker was also an iconic symbol of the sexual liberation of the Jazz Age. A dancer in vaudeville and revue shows, she added humor to her act to stand out from other performers. She moved to France to get away from American racism both in and out of the theatre, which lead to her first big break in La Revue Nègre in 1925.
Finding a much warmer welcome in France than she ever had in America, Baker stayed, and eventually worked as a spy for the French Resistance after Germany invaded Poland and throughout the war, her access as a performer allowing her to collect and carry information without being suspected. She was awarded for her heroism by the French government after the war.
This also led to a reinvention of sorts of her career, and she became an activist for Black civil rights, including pushing for the desegregation of performance venues on her tours of the US and speaking at institutions across the South. She continued to perform while working with the NAACP, and spoke at the March on Washington in 1963. Baker is also now known as having been bisexual, in a time before the sexuality revolution that was to follow.
Her influence on stage performance, art in general, and politics are unparalleled; we can't hope to outline them all here. For more, check out the official website of her estate.
Photograph from Studio Harcourt, used under Public Domain.
2/8: Paul Robeson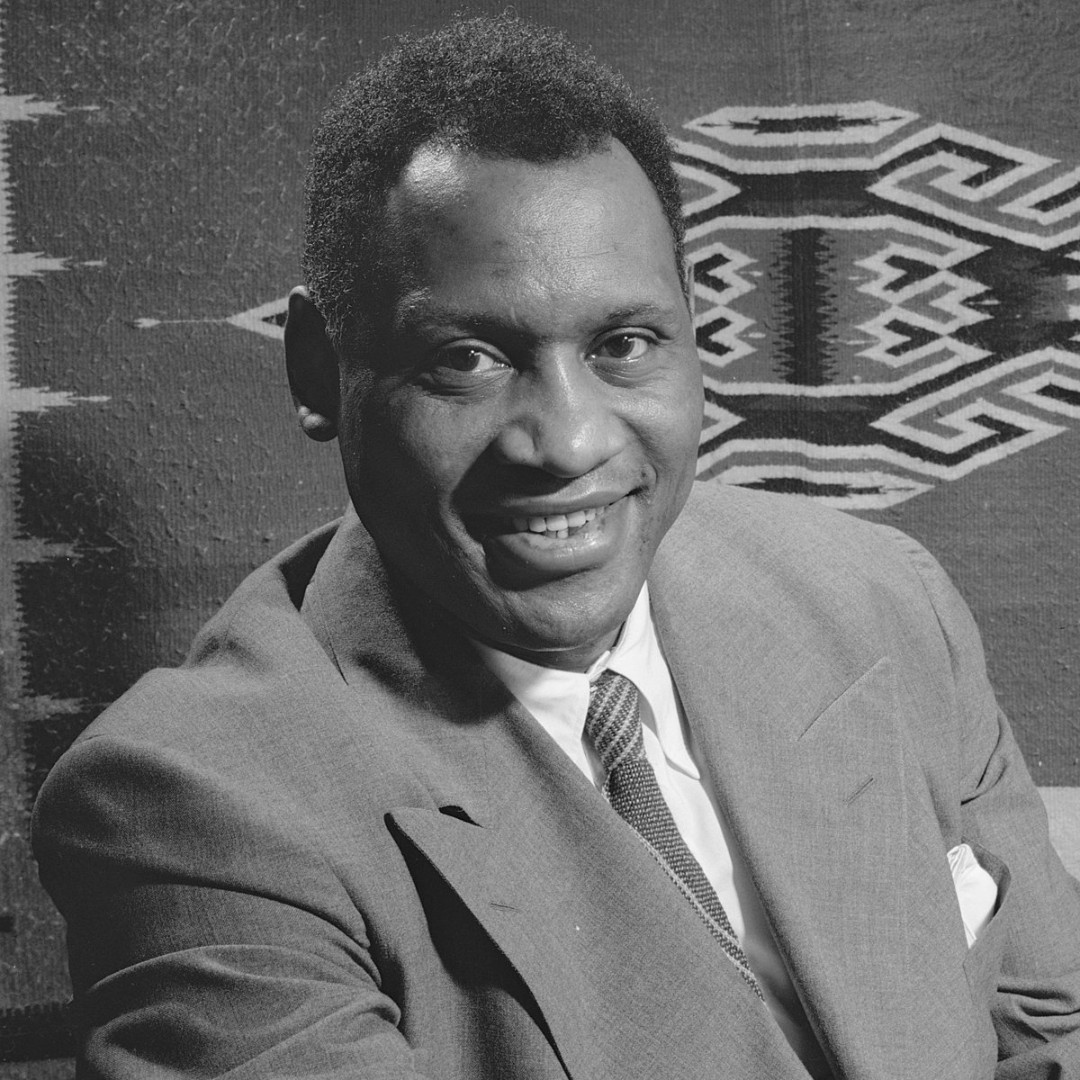 Another icon of the Harlem Renaissance, Paul Robeson (1898-1976) was a formidable performer on both stage and screen, as well as an activist. He started his career as a football player while going to law school, played for the NFL, then moved on to performance in Harlem, where he performed such classics as The Emperor Jones.
He made touring performances in the UK, before settling in London for the show for which he is best remembered: Show Boat. He remained in London, playing Othello (the first of three times in his career) and the eventual film of Show Boat. This is also where his political activities began, as he became involved with the anti-imperialist movement in the UK, as well as later support of the Council on African Affairs.
He returned to the US in 1939, where he continued to perform while supporting progressive causes, including Allied war efforts during WWII. He, like many other activists, was punished for his involvement in pro-freedom/pro-communism groups. He refused to recant his political leanings or advocacy, which led to a functional blacklisting. He returned to Harlem and published the periodical "Freedom", which was critical of US policies at the time. Robeson formally declined to appear as part of the mainstream Civil Rights Movement, due to fear that his communist history would hurt the movement; however, he also refused to reject his prior activities.
He returned to touring in the late '50s and early '60s, and continued to support freedom movements around the world, even as he became unable to perform, and eventually returned to the US to live out the rest of his life, a legend to the end. His work is archived across the internet, as well as at institutions like the Library of Congress and National Archives.
Photograph by Gordon Parks, used under Public Domain.
2/10: Adrienne Kennedy
Playwright Adrienne Kennedy (1931- ) is perhaps best known for Funnyhouse of a Negro, but her oeuvre is made up of almost 20 plays, as well as short stories, essays, memoirs, and other written works. Active since the 1960s, Kennedy focuses on the themes of isolation and othering that come from being a Black woman in a country that has, at best, an uneasy relationship with non-whiteness and its history of abuse of BIPOC peoples.
Kennedy's early plays are surreal and non-linear, using these elements to emphasize the emotional meaning of her works. In the '90s, she began the Alexander plays, which focused on the main character of Suzanne Alexander, while maintaining her characteristic non-linear style. They also include an in-character letter; and while the plays are non-biographical, they have been described as "the process of turning memory into meaning".
Due to growing up in an integrated neighborhood, Kennedy has said that she didn't really experience racism until she was an adult, and that dichotomy is also something she has explored in her works. Funnyhouse of a Negro itself was written after a trip to Ghana on her husband's grant from the African Research Foundation, and focuses on the contraditions and conflicts in having both African and European heritage.
Kennedy was a member of the Black Arts Movement, an activist group in the '60s and '70s that ran parallel to the Black Power Movement, and focused on rejecting traditional European ideas of the meaning of art and replacing them with African- and Black-inspired influences and themes, as well as new ways of representing the Black experience, made by Black creators.
Adrienne Kennedy's papers are stored at the Harry Ransom Center, and La MaMa Theatre also contains an archive with more information.
2/15: Ira Aldridge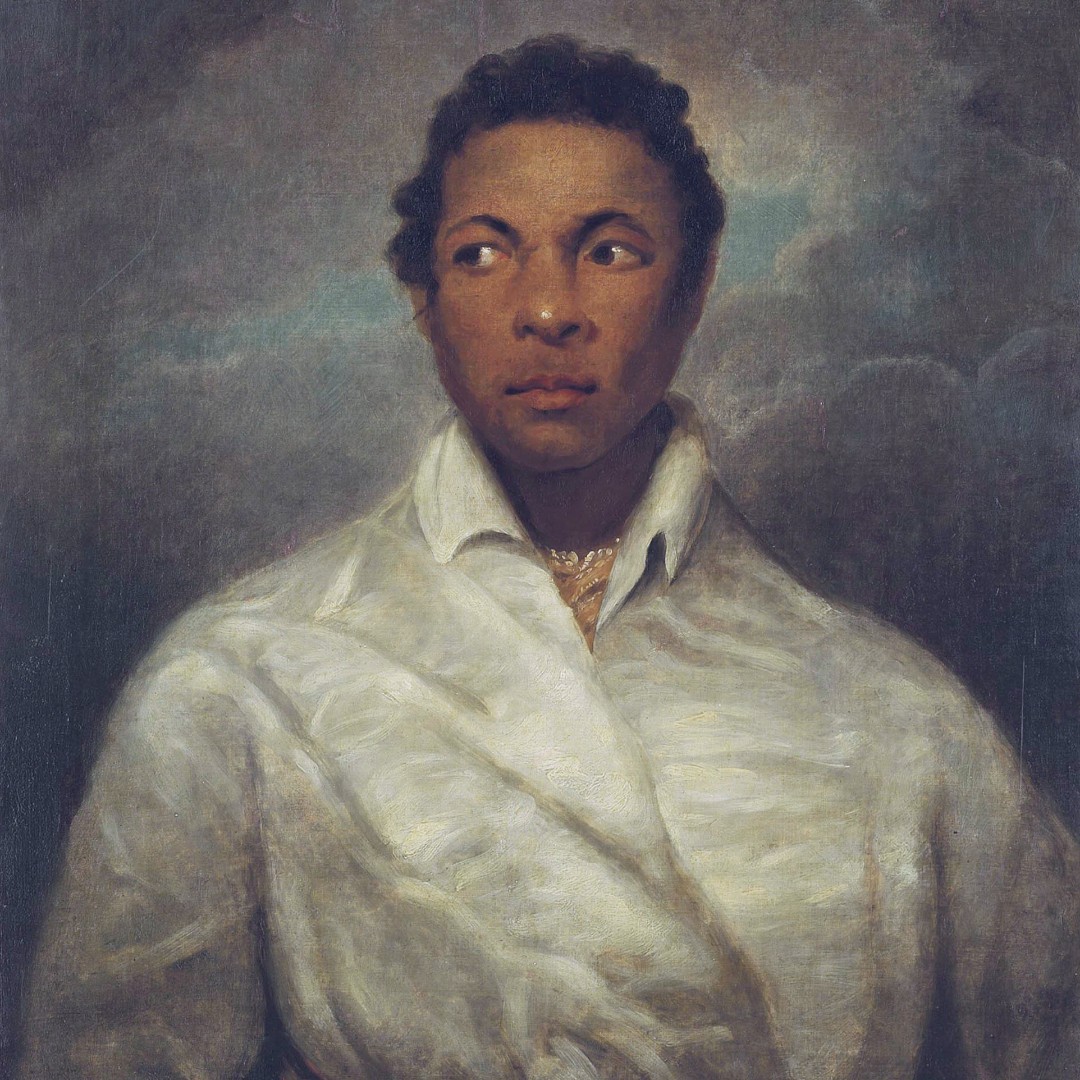 Ira Aldridge (1807-1867) is one of the first Black tragedians, an icon of Black theatrical artistry across the globe. He was known especially for taking on Shakespearean roles, something that was almost unheard-of at the time. He was also a strong pro-abolitionist voice at a key time in history.
Born in New York City, Aldridge first acted at the African Grove Theatre, before it was shut down by racist authorities. He moved to London in 1824, where his career really took off. Taking roles at first as stock foreigners and comic slaves, he turned them into empathetic laments for the enslaved. He later moved on to larger roles, including Othello and the lead in The Revolt of Surinam (an adaptation of a play originally written by Aphra Behn).
Since England had abolished the slave trade and was moving toward ending slavery across the Empire at this time, the public was fascinating by a Black actor, especially one who played "classical" roles. He was compared by some contemporary critics to a formerly-enslaved ancient Roman actor (although Aldridge was born a free Black man); he also emphasized his connections to Africa, despite, like many descendants of the enslaved, he did not know where precisely his ancestors had been kidnapped from.
Famously, Aldridge would take the stage on closing night to speak directly to the audience about the abolition of slavery and other social issues that affected the poor, disenfranchised, and enslaved of the US, Europe, and Africa. His activism was received positively by audiences, first in England then later around Europe when he began touring there, with dukes, kings, and emperors in his audiences.
At time of posting, he is still the only Black actor honored with a plaque at the Shakespeare Memorial Theatre at Stratford-upon-Avon.
The Aldridge Collection is based at Northwestern University.
Image of "Ira Aldridge in the character of Othello", by James Northcote, used under Public Domain.
2/17: Negro Playwright's Company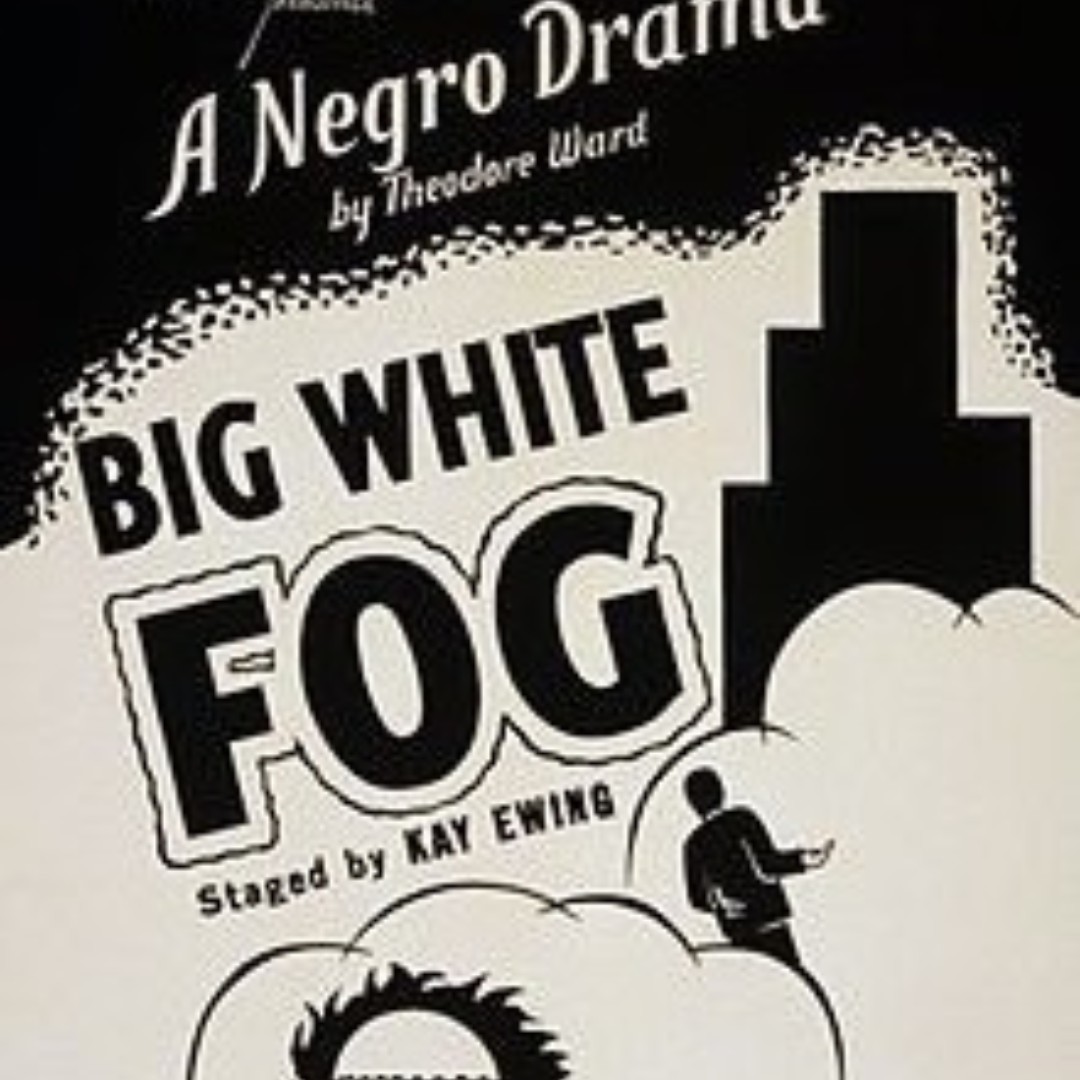 The Negro Playwrights Company was a short-lived but spectacular part of the tail end of the Harlem Renaissance. Founded in 1940 by Paul Robeson, Langston Hughes, Powell Lindsay, Richard Wright, Alain Locke, and Theodore Ward, all icons of the Black-focused artistic movement of the period, the NPC's first and only production was of Ward's generational drama Big White Fog. The openly leftist production had been previously staged to acclaim in Chicago and funded by the Federal Theatre Project, a government-funded project that was part of FDR's New Deal. Once the FTP began to crack down on incendiary (read: "leftist") productions, the NPC formed to produce Big White Fog in Harlem's Lincoln Theatre. The play, which openly tackled such themes as the Great Depression, Marxism, and Garveyism, ran for only 64 performances.
The main goal behind the Negro Playwrights Company was the idea that, if white-run theatres would refuse to run Black-written plays with progressive themes, then Black artists would do it themselves. Following in the footsteps of earlier theatres such as the Lafayette Players and the Negro Experimental Theatre (later the Harlem Experimental Theatre), NPC put the Black experience at the center of its vision for what art should be. Similarly, groups like The Ensemble Theatre and the Crossroads Theatre followed in the footsteps of NPC, building theatres that centered Black voices and Black faces, even when such focus made white audiences uncomfortable.
For a list of modern Black theatres, check out WETC's own list of Black Theatres & Theatre Organizations.
Image of partial poster for a 1938 production of Theodore Ward's "The Big White Fog".
2/22: Juanita Hall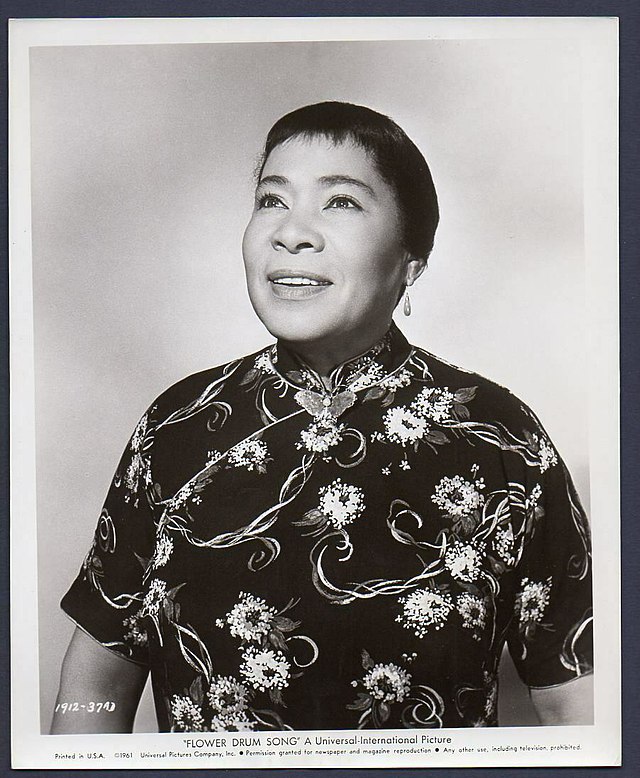 Juanita Hall (1901-1968) is probably best remembered by modern audiences for the distinction of being the first Black person to win a Tony Award, but that is only the tip of the iceberg when it comes to her history. She was educated at Julliard, and originated two famous roles on Broadway, in the musicals South Pacific and Flower Drum Song.
Now, it is immediately notable that neither of the roles were Black characters, and while Hall was of mixed Black-American and Irish-American heritage, she was not Chinese-American or Polynesian, like the characters she made famous. During this period, on both the stage and the screen, "ethnically ambiguous" actors were slotted into roles independent of their actual ethnicity, not to mention when white actors were painted "black", "brown", or "yellow" to play "foreigners", rather than give those roles to actual non-white performers. While both live and recorded media have slowly moved away from this practice, there is still a long way to go before whitewashing and "ambiguous" casting is a complete thing of the past.
However, Hall's talent shone through the racism, and she performed at clubs around Greenwich Village, singing songs that included works by famous Black composers at the time, many members of the Harlem Renaissance. She later went on to perform in the radio soap opera The Story of Ruby Valentine on the National Negro Network, which was broadcast on some 35 stations.
A full list of her work and awards can be found on the Internet Broadway Database.
Press photo for the 1961 film Flower Drum Song, from Universal Pictures Company, Inc, used under Public Domain.
2/24: August Wilson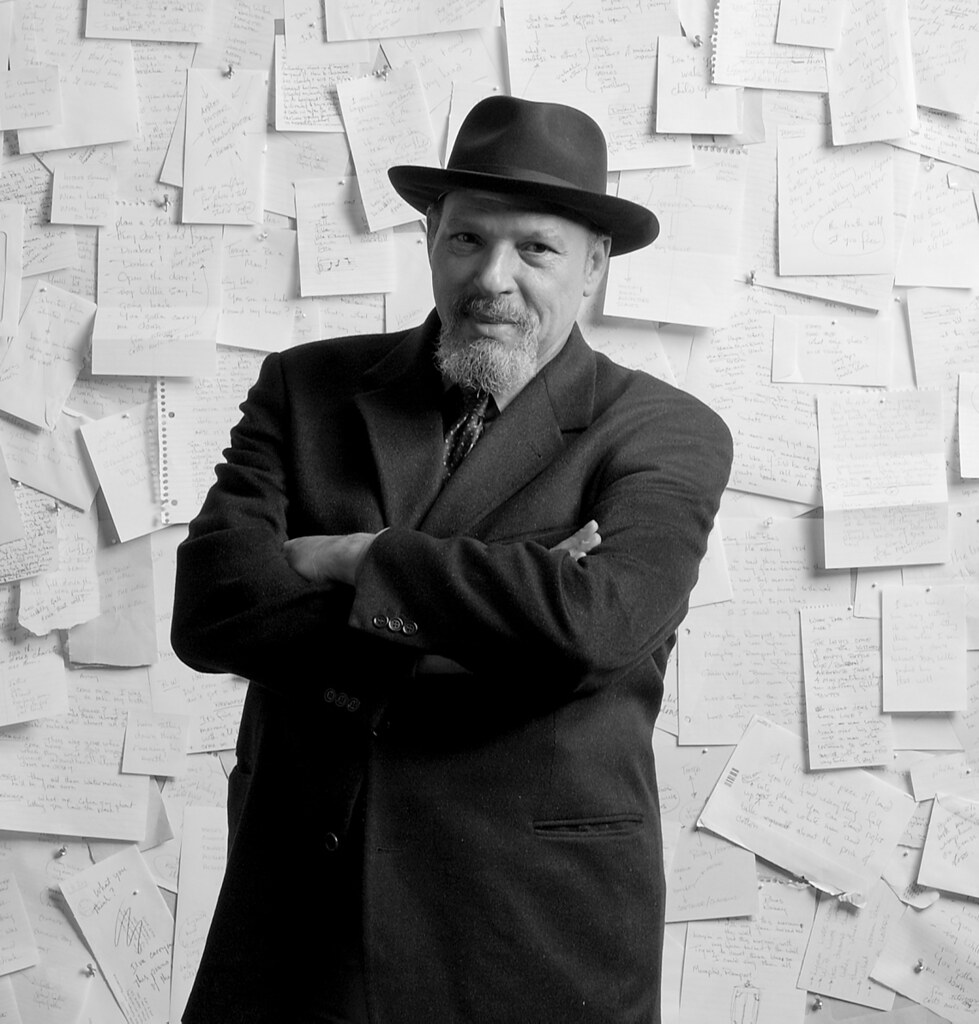 Possibly the most famous Black American playwright, August Wilson (1945-2005) has been called "theatre's poet of Black America". In his fifty years of work, he produced almost twenty plays, 10 of which make up The Pittsburgh Cycle, for their shared setting while each addressing a different aspect of Black life throughout time.
While a little too young to be considered part of the Black Arts Movement, Wilson was definitely influenced by it, both in the desire for Black voices to tell Black stories, and also in finding new, culturally-contiguous ways of telling those stories, not just following in the footsteps of white playwrights in the interim between when Black Americans were stolen from Africa, and when they started to create their own artistic movements, in the 1920s and 1960s. He also drew many great Black American actors to the stage in the '80s and '90s, but a sample including Angela Bassett, Viola Davis, Samuel L. Jackson, and Denzel Washington, the last of whom has made it his personal mission to put as many of Wilson's plays on the screen as possible. Wilson was awarded two Pulitzer Prizes in Drama, and one Tony for Best Play. Two of his plays have already made it to the big screen: Fences and Ma Rainey's Black Bottom.
While Wilson focused on the trials and tribulations of everyday life, there are also occasional elements of magical realism, adding a feeling of "truer than true"-ness that was meant to better represent the topics he was discussing. Characters are both people and archetypes, meant to resonate with Black audiences especially, but to lift of Black Americans of all types so that they will be seen as individuals, to "raise consciousness through theatre", to use Wilson's own words.
Wilson travelled the US, but his home was in Pittsburgh, so we direct you to the August Wilson African American Cultural Center for more information.
*Photograph from The Huntington Theatre, used under CC BY-SA 2.0
2/28: Wrap-Up

Thank you for joining us for just a taste of Black American Theatre History. If you missed any of our posts, you can find them (as well as those in future years) here on our Black Theatre History page.
Keep learning and educating yourself, keep fighting the important fights, and we'll see you next year for more spotlights in Black American Theatre History
Social Media links coming soon